Face-to-face Individual Psychotherapy
Online Individual Psychotherapy
Face-to-face Individual Psychotherapy
Face-to-face sessions involve direct contact between the person and the psychologist, providing a comfortable space in which to begin the therapeutic process. Sometimes obstacles appear that prevent us from moving forward and it is precisely in therapy where the right questions are asked that help us find the answers we need.
In the first sessions, an evaluation will be carried out that will allow both to provide the person with information about what is happening to them and to agree on the objectives to work on between the two, so that the process goes at their own pace, being the protagonist.
In addition, in a safe environment where all health measures are applied due to the COVID-19 pandemic situation to guarantee the tranquility of the person and the normal development of therapy.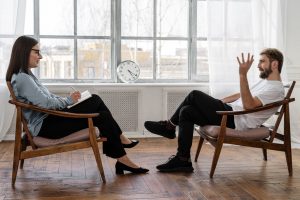 Online Individual Psychotherapy
The sessions will be held through an enabled video call platform that complies with all guarantees of confidentiality and data protection. Prior to the session you will receive instructions to be able to connect at the indicated time without the need for prior registration.
Thanks to new technologies, online sessions have become an ideal option if it is not possible for you or you do not want to travel to the center with the peace of mind of carrying out the sessions from home without this detracting from the quality of the psychological care received.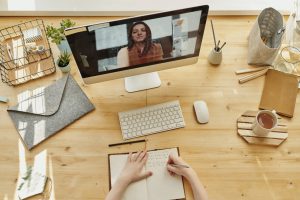 Psychological counseling
Psychological counseling or couselling services are specific services that are offered in specific situations.
Mainly in the following situations:
– Professional orientation.
– Acquisition of guidelines to respond to a specific situation.
– Specific doubts about an important decision (personal or professional).
Among other certain situations that require a limited number of sessions (approximately 1 – 3 sessions) since they are not focused on starting a therapeutic process.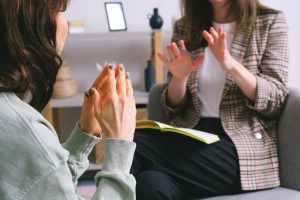 Training workshops
The training is mainly aimed at groups and associations in a workshop format whose objective is to be able to teach concepts such as: communication and emotional expression, self-concept and self-esteem, social skills focused on assertiveness…
If you are interested, propose your idea and we will carry it out!
Check prices and availability.